2020 Oberammergau Passion Play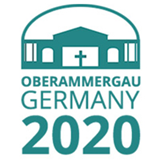 Passion Play Tour - Jerry and Rev. Sue Woods are hosting a Disciples trip to see the 2020 Oberammergau Passion Play. It is the longest-running play in the world and dates back to 1632 when the Plague swept through Europe. The people of this small German town prayed that their village be spared and vowed to perform a Passion Play. From that time there were no more deaths by plague in the village. Performed every 10 years, the next performance is in 2020.
Seeing the Passion Play will be followed by a river cruise of the Danube through Austria, Germany, Hungary, and Slovakia. The trip will be June 4th – 15th, 2020. The tour starts from $5,298 and includes international airfare and meals.
If you are interested or would like more information, email Sue at [email protected] or call 515-577-4543. This event sells out early. To date, 33 Disciples are registered! Let's be Disciples Together!
---
Tags: Christian Conference Center (Holy Ground) / Events / Newsletter - May 2018 / Retired Folks / Age-Based Ministry / Newsletter / Latest Posts