Help Needed: Sunday Sermon Recording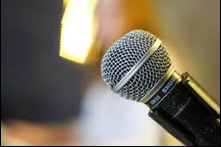 As our pastor prepares to temporarily step away from full-time ministry, we need someone to step-up and volunteer to record Sunday sermons and post them on the church website.
The process is relatively simple. The church cell phone or a personal cell phone can be used to record the sermon. Then it is uploaded to the cloud, then downloaded through the web design program.
If interested in learning how, please let the office know.
---
Tags: Engage / Newsletter / Our Worship Services / Volunteer! / Latest Posts