Our denomination's biennial national assembly is being held in Des Moines this summer!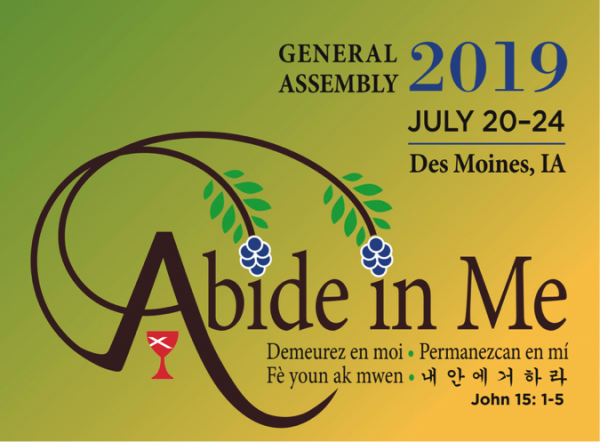 Imagine this:
Worship that lifts your soul.
Stories that touch your heart.
Educational resources to assist our congregation in ministry.
Conversations that stretch your mind.
Messages that call you to action.
Connections that remind you that God's family is bigger than a local congregation.
All this and more in five short days!
Consider signing up for one of the specialty learning tracks:
Pro-Reconciliation/Anti-Racism Training from Reconciliation Ministries

Sunday 1:30-4:30 and Monday 1:30-4:30

Becoming Immigrant Welcoming Congregations
Bringing All Ages Together in Worship and at Home
Register for General Assembly
Cost: $165 if registered before 3/31/2019
Cost if you volunteer: $140
To register, go to https://ga.disciples.org/registration/
---
Tags: Events / Engage / Latest Posts