School Supplies Drive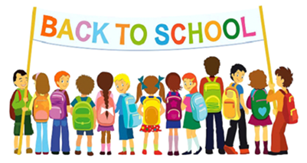 This year, the congregation is once again excited to get children ready to learn in the new school year.
We will have a kick-off on Sunday, August 5 and ask for donations to arrive by Sunday, August 19.We will deliver them to Hoover before school starts on Thursday, August 23. Back-to-School ads have arrived, so if you see a great deal and want to get started, here's how you can help.
Our project goal is to help supply the classrooms at Hoover Elementary. We asked where the teachers need extra help – where they might be spending their own pocket money to benefit their students.They responded with six top items that are needed all year and that seem to get used up quickly. Any quantity of any item is appreciated.
Facial tissues – Kleenex, Puffs, any brand
Bleach wipes – Clorox or similar brands
Boxes of crayons – any size, any brand
Plastic pencil boxes – any size
Glue sticks – any size
Dry erase markers – black or colored are both welcome
For questions, see Heidi Haney, Vicki Ehrenberger, Lynn Hills, or Marilynn Wallace
---
Tags: Age-Based Ministry / Events / Families with Children Ministry / Hoover Elementary School / Newsletter / Latest Posts