Invitation to Discipleship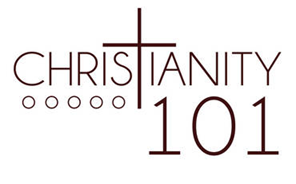 Two quick questions: Have you been spiritually mentored?
Have you spiritually mentored someone else?
If the answer to either question is "no" then you are invited to our summer offering of Christianity 101.
When: Thursdays 6:30 – 8:30 p.m.
Where: New Disciples Weekday Location – Kingston Hill – Grant Wood Room
Schedule:
Class 1 June 7th Who is God?
Class 2 June 21st What is the Bible?
Class 3 June 28th What is meant by the Image of God?
Class 4 July 5th What about suffering in the world?
Class 5 July 12th Who is Jesus? – Movie & Pizza
Class 6 July 19th Who is the Holy Spirit?
Class 7 August 2nd Why church?
Class 8 August 9th What is unique about our denomination?
Class 9 August 16th What does it mean for me to be a Disciple of Christ?
Class 10 August 30th How can I grow closer in my relationship with Jesus?
Missed classes can be made up in a one-on-one mentoring session with the pastor.
---
Tags: Disciple Groups / Engage / Newsletter - May 2018 / Latest Posts