Iowa Poor People's Campaign Film Fundraiser featuring "Poverty, Inc."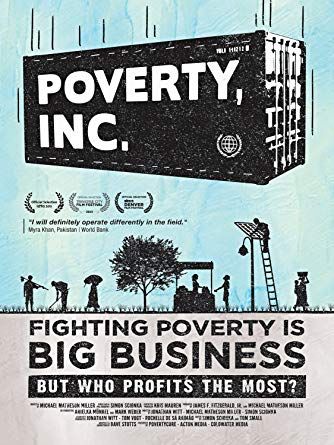 WHAT: Iowa Poor People's Campaign Film Fundraiser featuring "Poverty, Inc." followed by Conversation and Critique
WHEN: Tuesday, September 10 @ 6:00pm-8:30pm
WHERE: First Christian Church (900 Lincolnshire Pl, Coralville)
Come support and learn about The Poor People's Campaign: A National Call for Moral Revival—an intersectional, moral fusion, national movement organized by the poor, the marginalized, religious and moral leaders, and advocates. We are committed to a multi-year, long-term struggle and organizing drive to unite our country from the bottom up to challenge the interlocking injustices of: systemic racism, poverty and inequality, ecological devastation, militarism and the war economy, and the corrupt moral narrative of religious nationalism.
About the film: The West has positioned itself as the protagonist of development, giving rise to a vast multi-billion dollar poverty industry — the business of doing good has never been better. Yet the results have been mixed, in some cases even catastrophic, and leaders in the developing world are growing increasingly vocal in calling for change. Drawing from over 200 interviews filmed in 20 countries, Poverty, Inc. unearths an uncomfortable side of charity we can no longer ignore.
Light refreshments will be available for a nominal fee. A freewill offering will be received; a silent auction will be held. All funds raised will be used solely for legitimate, direct out-of pocket expenses of the Iowa Poor People's Campaign.

Contact Us:
---
Tags: Engage / Events / Our Neighbors / Latest Posts