Learn about The Curiosity Path (Homeschool Classes)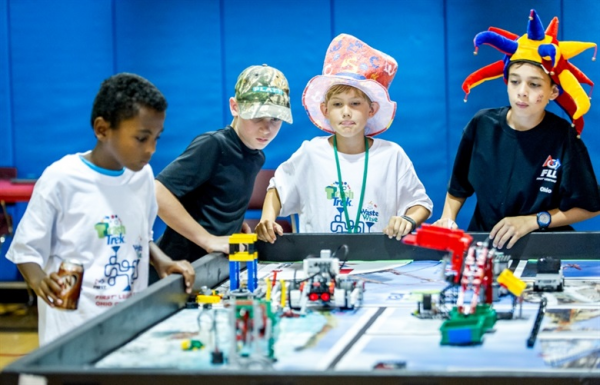 Heidi's family homeschooled for five years and after that, she worked at the Science Center teaching classes to homeschoolers, Cub Scouts, Girl Scouts, and Goodwill day-habilitation.

When the Science Center closed at the end of 2015, New Disciples generously offered space at Edgewood for their scheduled classes to finish out the school year. Heidi formed her own education outreach business, The Curiosity Path, to continue bringing hands-on experiences to children of many ages. The partnership with New Disciples worked well and Heidi again offered monthly science classes for homeschoolers as New Disciples moved to Kingston Hill.

This school year has seen an expansion of identical monthly science classes being offered on both Monday and Tuesday to allow more families to participate. Heidi has expanded her curriculum by adding monthly art classes for homeschooling families as well. Recent science topics are forensics, eclipses, and the science behind cooking. Recent art topics are Spirograph, papier mache, and Shrinky Dinks. Science classes include some art and art classes certainly include some science - the world is too big to define it too tightly.
Talk with Heidi if you have more questions or if you are interested in volunteering sometime.
Written: 2/1/18
---
Tags: The Curiosity Path / Families with Children Ministry / Newsletter / Newsletter - February 2018 / Latest Posts