Families with Children Ministry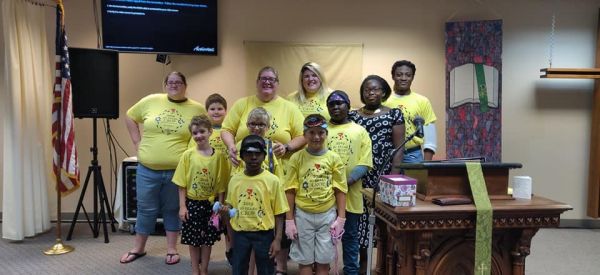 There are many opportunities for families with children at New Disciples!
Wednesday Night Kids Program - Twice a month on Wednesdays our kids meet for age appropriate bible study and discussion. We do our best to incorporate pop culture, games, and crafts into our lessons to make things more engaging and encourage kids to draw connections from the lessons they learn at church in the world around them on a daily basis.
Nursery - Nursery care is offered for those not yet in school during our Sunday morning worship services. School aged children are encouraged to attend worship with the adults.